This walk started at the Library in Strathblane where we parked our cars.  We headed south through the estate and turned right to pick up a path which took us up  to  "Davy's Mill", now converted into a grand house. The path led us on to Gowk Stane Road.  The stone has one smooth side where kids used to slide down – and this is John's attempt!!!  (Apparently the stone is a marker for the boundary between estates)
The walk co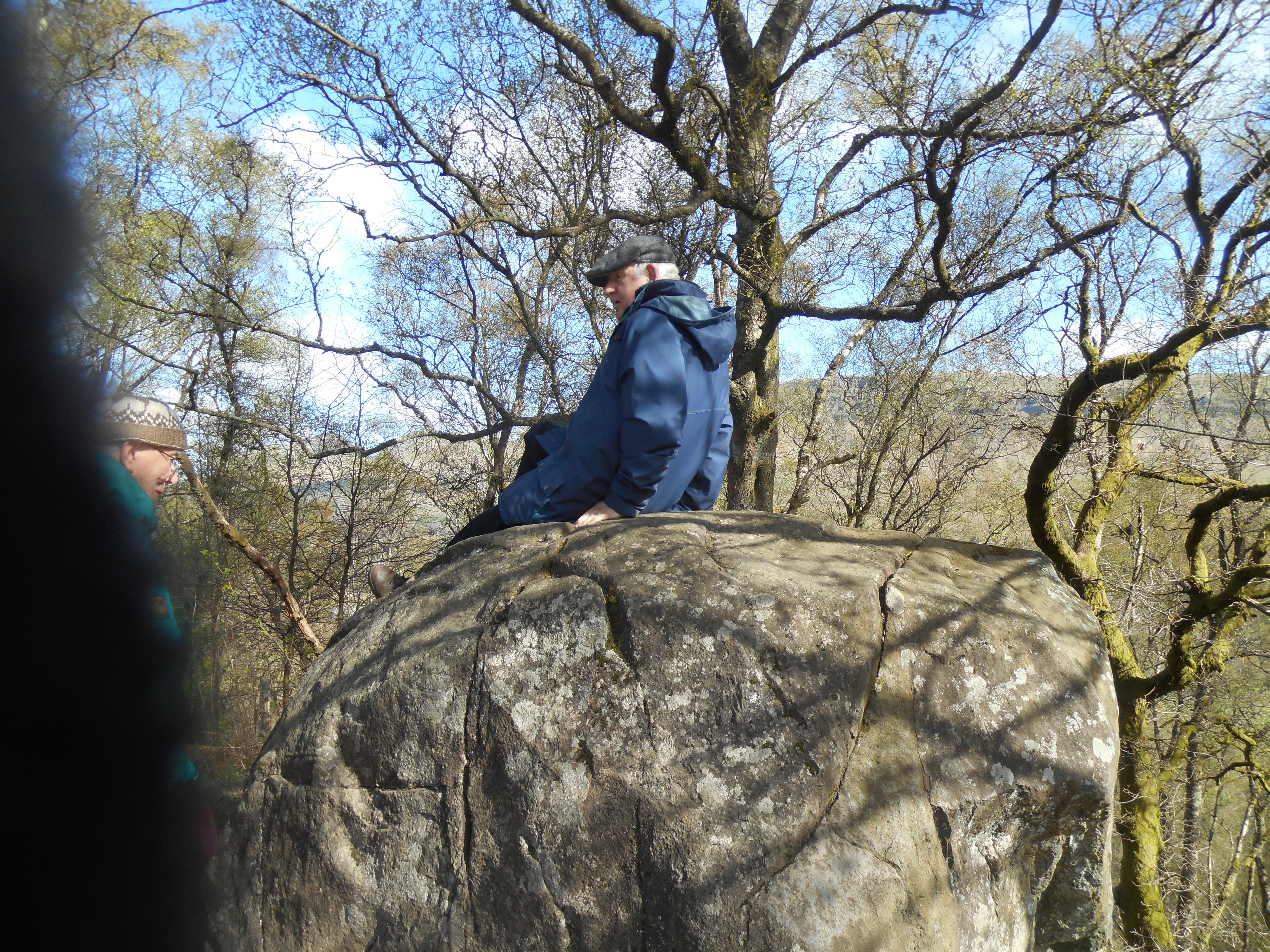 ntinued through the forest and then down to the Carbeth road.
Turning right we headed towards Blanefield before turning right again on to the old railway track which took us all the way back to the Library.  After a short drive, we stopped for coffee at Mucdock visitor centre.
April 25 – Strathblane and Gowks Stane Road