Welcome to Kelvin Probus Club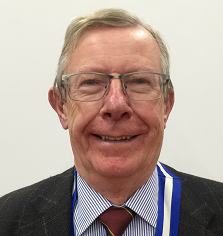 Kelvin Probus Club provides an opportunity for retired and semi-retired people of curious mind to meet up with like minded others.  From September to May the Club has a bi-monthly programme of topical talks.  This helps us stay up to date with what's happening around us and stop rust forming on our little grey cells (see Programme)
Enjoy a friendly

cup of

tea or coffee with a scone or a biscuit amongst

 friends

before the talk.  

T

here is

also a snack

 lunch

after the talk

for those who

wish to dissect

the talk

or simply to chat

with fellow members

.

In between times t

ake a walk with the walking group or attend some of the other social activities such as a visit to a museum, theatre or place of special interest.  

Visitors are welcome

(

Contact us)
Time and place: 

Kelvin Probus Club meets at

: Jordanhill Parish Church, Woodend Drive,

Glasgow G13 1QT, on the 

second and Fourth Tuesdays of each month (Sept to May)

Time : 10am for 10.30

(Find us)
   

John Walls – President

     

2019-20
Next Meeting
In view of the COVID19 outbreak and the advice being provided by Government, it has been decided that Probus meetings will be cancelled for the foreseeable future.  There are also no current plans for outings or visits.
The committee will review the situation in early May and will update you after that.
In the meantime please keep safe and follow the advice given.  
If you require any assistance please do not hesitate to get in touch. 
Coming Events (Link to the events pages:)
TBA
Next Walk (Link to the walkers pages.)
17th March 2020    Canal and River Kelvin – avoiding public transport.  9:30 Anniesland Cross, 9:45 Kelvindale Station. Bring a flask of tea/coffee if you wish hot drink stop!

The Club currently has 81 members, but has an agreed maximum of 100. Application forms from retired professional or business men or women may be obtained from the Club Secretary.  (Click Here).

2019 President's Newsletter  (

Click here

)