Welcome to Kelvin Probus Club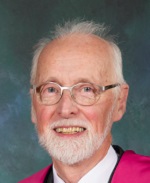 Like the rest of the country Kelvin Probus Club was in hibernation during the ongoing Covid-19 crisis.  However, the Club has restarted with virtual meetings through ZOOM.  The Club will welcome retired and semi-retired people in the North West Sector of the City to join in.  We have a programme of interesting bi-monthly meetings ready to keep members' social and mental faculties working!  Once restrictions are eased, there will also be other activities such as walking in a group or attending some of the other social activities such as a visit to a museum, theatre or place of special interest.
Visitors are welcome. (Contact us)

Our meetings commenced virtually on Tuesday 8th September, and details of planned meetings can be found under the programme heading.
Once back to normal, the Club will meet at Jordanhill Parish Church, Woodend Drive, G13 1QT (See Find Us).  Tea and coffee and opportunity for a chat will be available from 10am prior to the meeting start at 10:30 am.  For a flavour of our meetings click on Programme above and read the blogs available.
(Find us)
 

Fred Hay

– President   2021-22
Next Meetings
Jan 25th:   Owl Centre  –  Zoom review of displays
Coming Events (Link to the events pages:)
TBA
Next Walk (Link to the walkers pages.)
Jan 18th: 

North Kelvin.   Anniesland railway bridge 9:30 or Junction of Weymouth Drive and Chesterfield Avenue at 9:50.



The members of the Walking Group re-commenced during the summer with walkers individually following given routes, some clockwise and others anti-clockwise, with the intention of having a chat (at a safe 2 metre distance) with fellow walkers as they passed one another.  This was stopped when tighter Covid restrictions were imposed, but re-commenced once lockdown was relaxed.  In September 2021 walking as a group resumed as covid rules were relaxed again. 
Application forms from retired professional or business men or women may be obtained from the Club Secretary.  (Click Here).

President's Newsletter 2021 (

Click Here

)