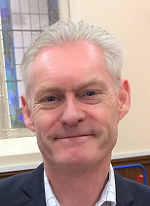 Neil Greig joined the IAM on January 1st 2007 and his current role with the IAM (since August 1 2007) involves setting the strategic direction for the IAMs Policy and Research Division, co-ordinating its research programme and working with the media and opinion formers across the UK. He continues to represent the IAM in Scotland and also in Brussels on working parties of the FIA.
Neil was Head of Policy, Scotland with the AA Motoring Trust until its demise in December 2006 having worked in a similar role with the AA at its regional HQ west of Glasgow since 1992. He was National Programmes Director for EuroRAP (European Roads Assesement Programmme) promoting accident risk analysis work in several European countries.
Neil has worked in motoring Public Affairs in Scotland since 1992 and in the West Midlands throughout the mid 1980s. He also spent a short time with RoSPA at their Birmingham Head Office as Technical Manager Road Safety.
He has an Honours degree in Geography from Aberdeen University and an MSc in Urban and Regional Planning from the University of Strathclyde.
He is a member of the Dft Road Safety Advisory Group, Prince Michael of Kent Road Safety Award Panel, Scottish Government Road Safety Operational Group, the Scottish Safety Camera Programme Advisory Board and Chairs the Publicity Committee of Road Safety Scotland.