The walk on 18th October 2016 started at Renton Station and continued to the path signposted to Cardross.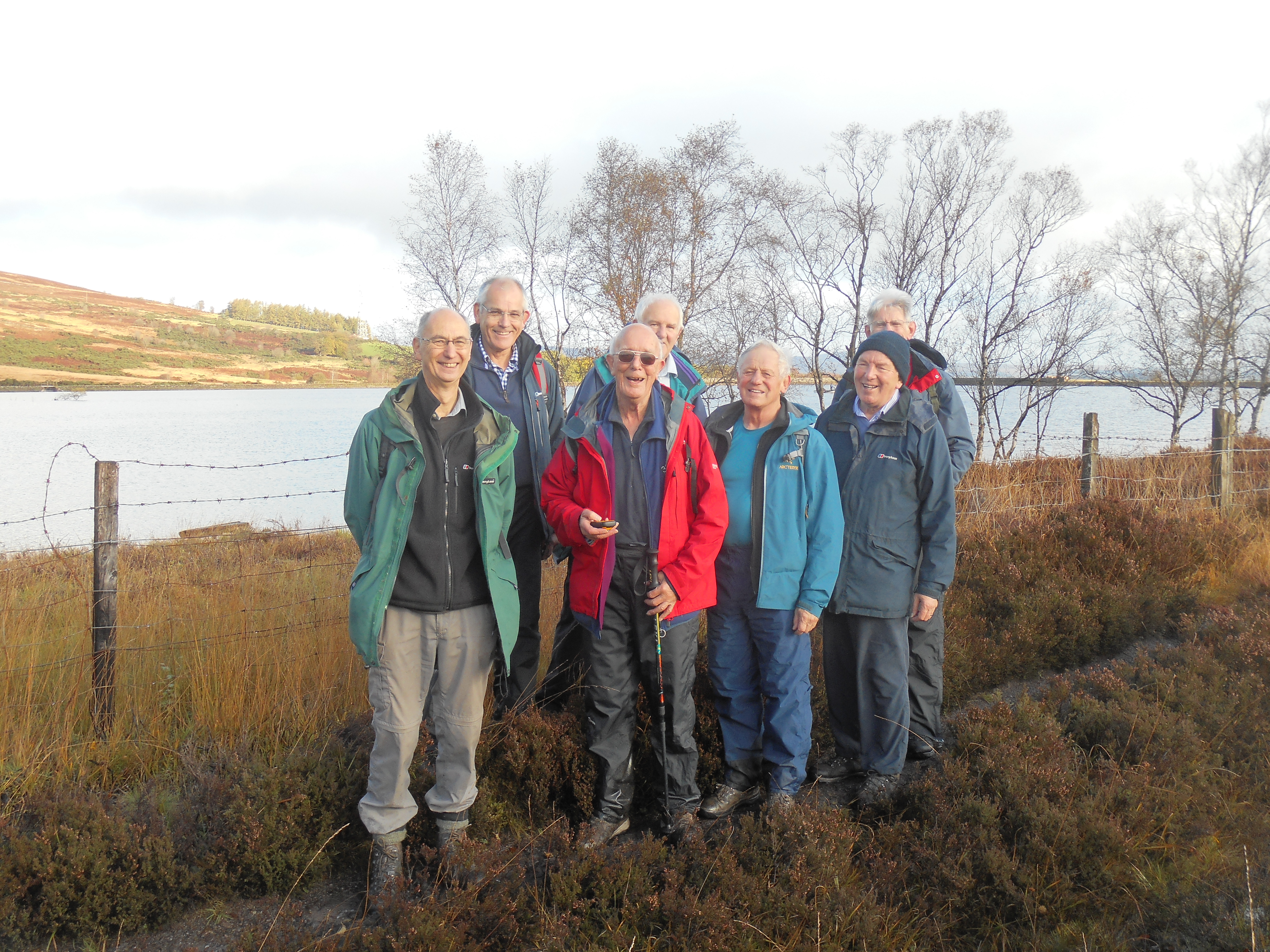 From there we walked up hill following the muddy path to Carmen loch where the Dunbartonshire model aero club have their beautifully manicured twin runways. From here we ventured across a field which can only be described as a bog.  Heading towards a mobile phone mast, we were faced with a choice – a flooded field or a path up towards some gorse bushes.  We split up, with some going each way.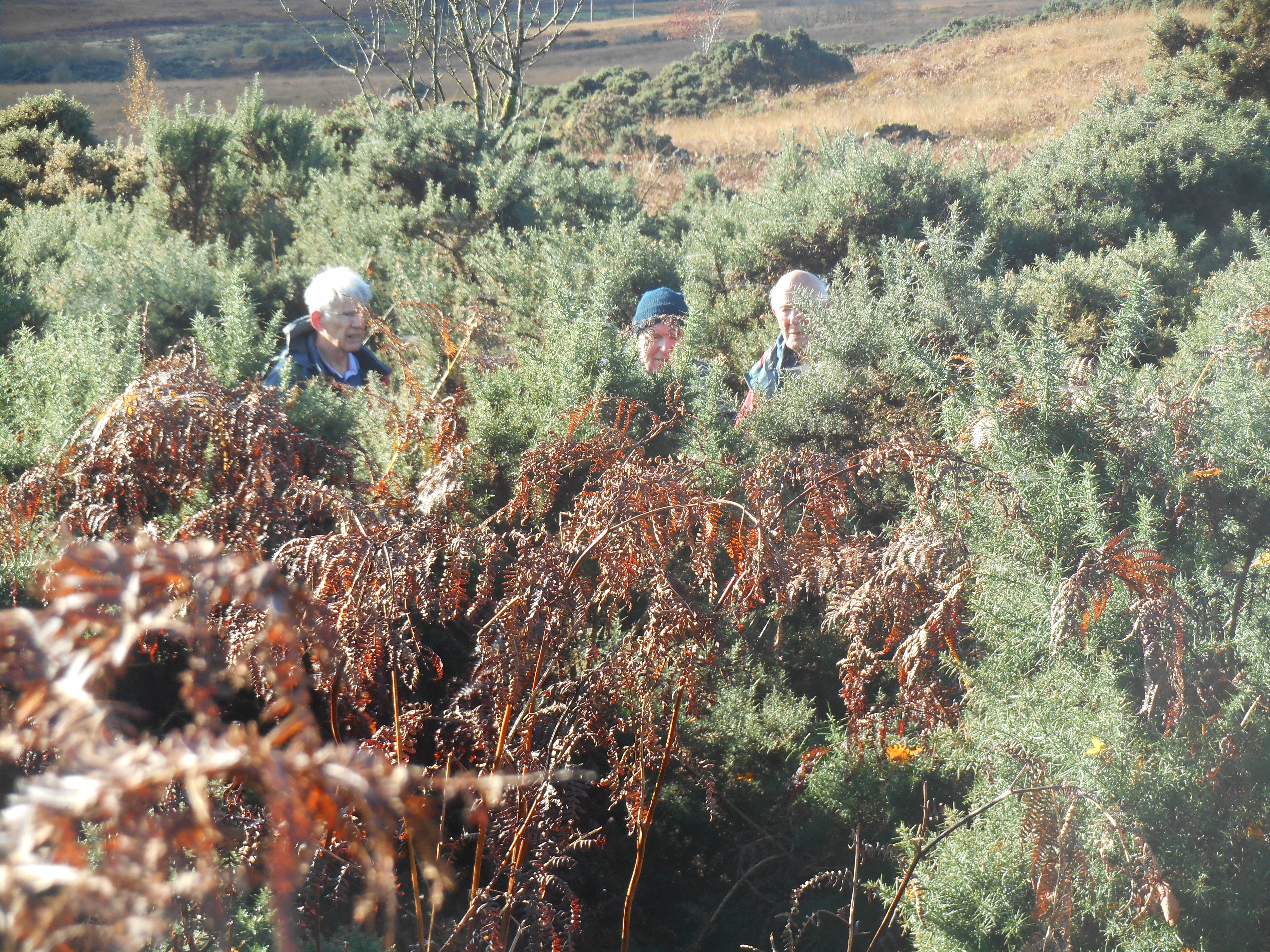 Those of us who chose the latter route found ourselves fighting through thick (and very jaggy) gorse with no discernable path to follow.  After some time, however, we all got through and headed downhill to the Vale of Leven Cemetery and on to Alexandria Station and the train home.  An incident packed and "interesting" walk which might not be repeated in a hurry!
Shaun Digges