Alighting at Helensburgh Central  Station, 11 of us set off up Sinclair Street to the outskirts of Helensburgh.  Just before the reservoir we turned left along  a well used path signposted to Rhu. This path continued past the back of The Hill House and up into the forest.
The path called "The Highland man's Path", as it was once used by drovers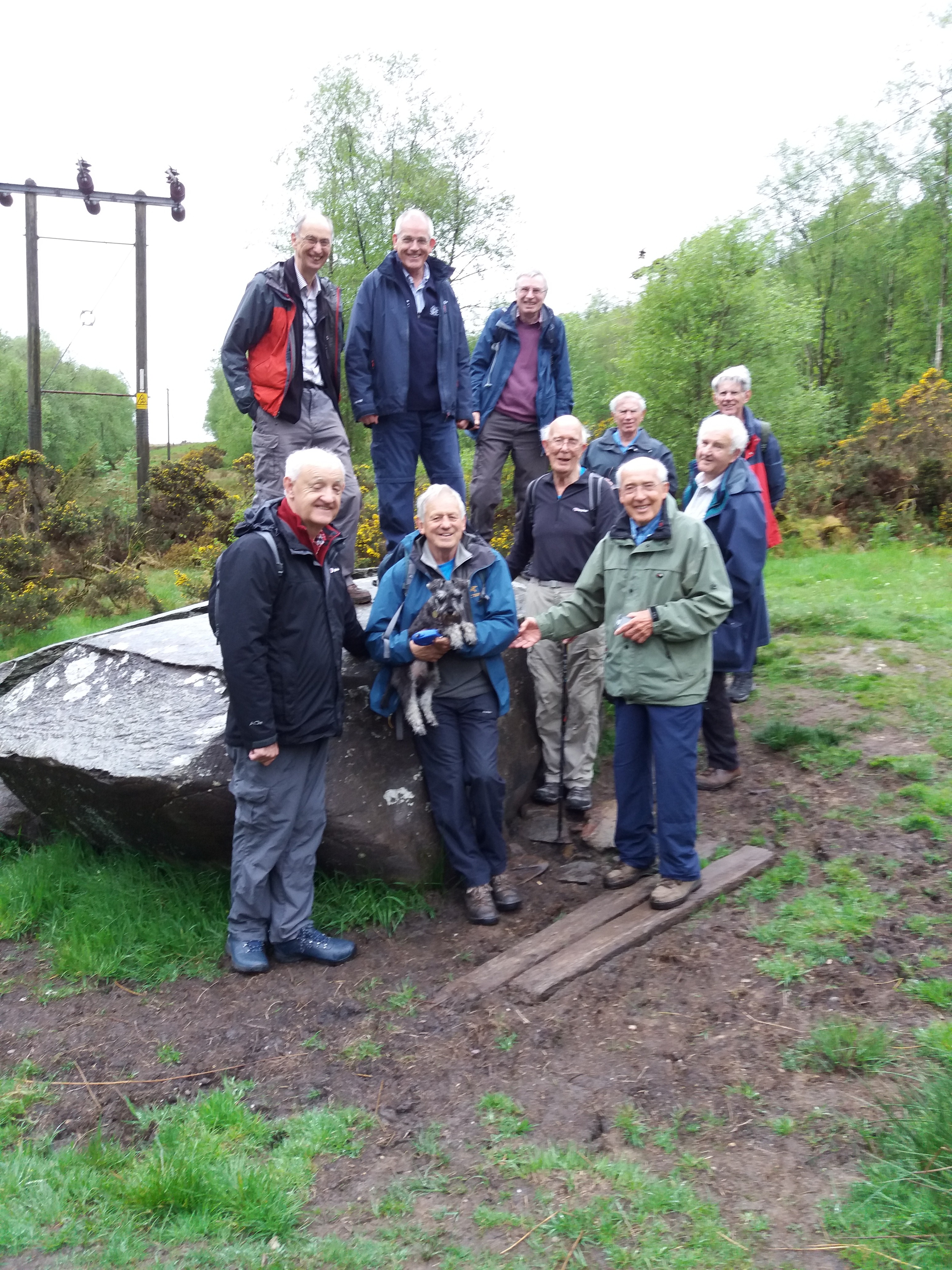 from the north,  led us to the Glennan Burn cup andringmarked stone
which had been carried there by a glacier during the ice-age.
We continued on the path until we reached the shoreline at Ardencaple.
From there we headed off along the Clyde to the Commodore Hotel for lunch
and then the final leg back to the Station to catch the train home.
Helensburgh – The Highland Man's Path